Stability AI launches Stable Doodle, a sketch-to-image tool that converts a simple drawing into a dynamic image, providing limitless imaging possibilities to a range of professionals and hobbyists.
Bringing a drawing to life has never been made simpler. This new tool from Clipdrop by Stability AI has the ability to dramatically enhance a range of industries, from education to creative design, to fashion and the arts. Stable Doodle is available to try for free on the Clipdrop by Stability AI website along with the latest Stable diffusion model SDXL 0.9.
Stable Doodle is geared to both professionals and novices, regardless of their familiarity with AI tools. With Stable Doodle, anyone with basic drawing skills and online access can generate high-quality original images in seconds.
This user-friendly approach enables designers, illustrators, and other professionals to free up valuable time and maximize efficiency. Ideas drawn as sketches can be immediately implemented into works to create designs for clients, material for presentation decks and websites, or even create logos. The possibilities are endless and it's super fun! 
Examples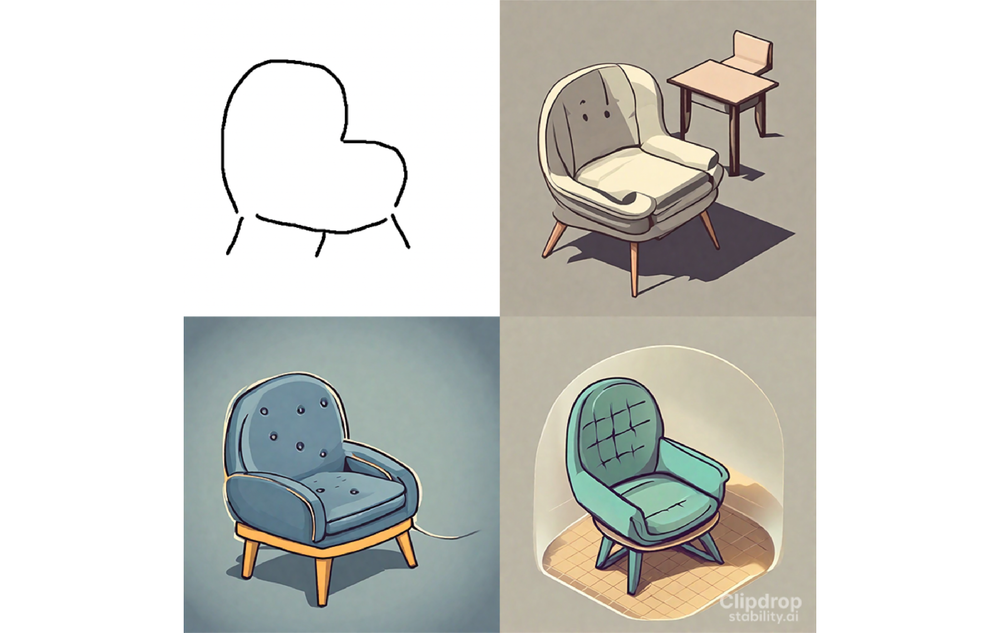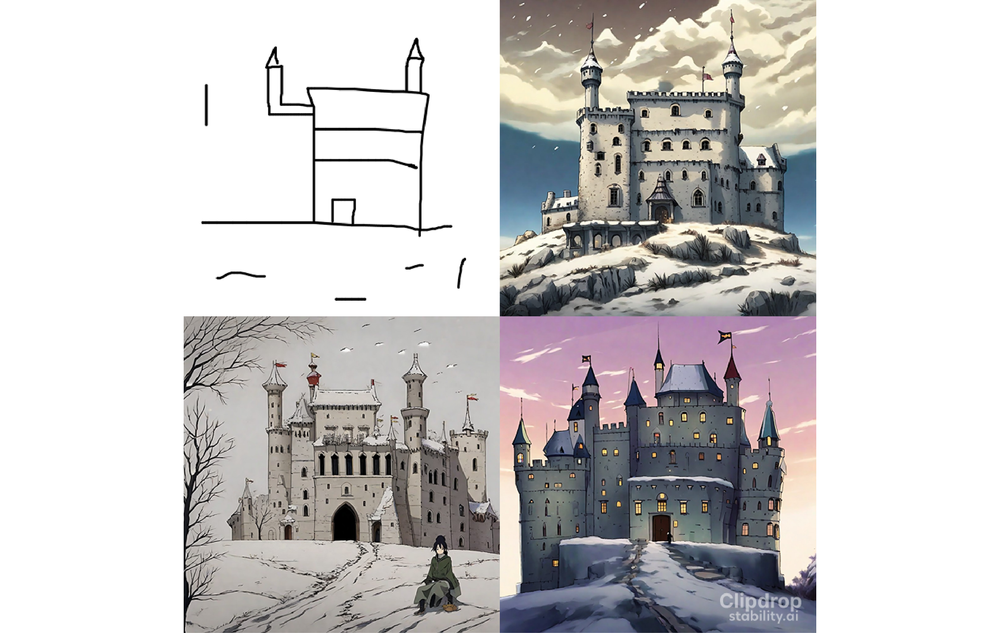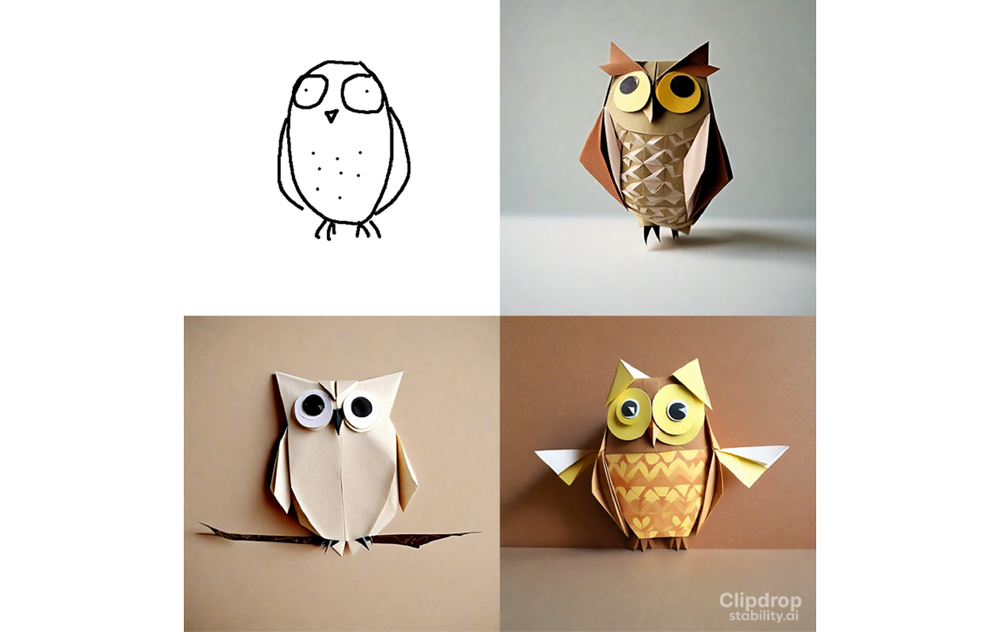 What's under the hood?
Stable Doodle combines the advanced image-generating technology of Stability AI's Stable Diffusion XL with the powerful T2I-Adapter. T2I-Adapter is a condition control solution developed by Tencent ARC (license). It allows for precise control over AI image generation. 
By adding trainable parameters to existing large diffusion models, the T2I-Adapter enables inclusion of additional input conditions, such as sketches, segmentation maps, or key poses. This framework supports multiple models for input guidance simultaneously, offering enhanced control over the generation process. For the Stable Doodle use case, the T2I-Adapter provides supplementary guidance to the pre-trained text-to-image model (SDXL) to enable it to understand outlines of sketches and generate images based on prompts combined with the outlines defined by the model. 
The T2I-Adapter network is comprised of approximately 77M parameters. It offers additional guidance to pre-trained text-to-image (SDXL) models while keeping the original large text-to-image models unchanged.
Availability 
Stable Doodle is available on the Clipdrop by Stability AI website and app (iOS and Google Play). Users can begin experimenting with the tool without a login, subject to daily limits. The user-friendly interface is designed to be intuitive: users create a basic sketch with a mouse, choose an art style, and click 'generate'. It's that simple! 
Stable Doodle even allows for artistic customization, providing 14 styles to choose from via Stable Diffusion XL. Styles range from realistic (photography) to cinematic to creative (fantasy art and origami).  
Usage and Limitations
Although Stable Doodle demonstrates impressive capabilities, it is important to recognize its inherent limitations. Stable Doodle uses algorithms to analyze the outline of an image to generate a visually pleasing and coherent result. The final output is dependent on the initial drawing and description provided by the user and the accuracy of the tool may vary depending on the complexity of the scene.
Users should exercise caution when relying solely on Stable Doodle for critical applications. As with all Clipdrop tools, users of Stable Doodle must comply with the Clipdrop General Terms and Conditions.
About Stability AI
Stability AI is one of the world's leading open source generative artificial intelligence companies, collaborating with public and private sector partners to bring next generation infrastructure to a global audience. Headquartered in London with developers across the globe, Stability AI's open source ethos provides the definitive path for cutting-edge research in imaging, language, code, audio, video, 3D content, design, biotech, and other scientific studies. For more information, visit https://stability.ai.
Clipdrop is a top-tier image editing platform based on AI, used by several millions of users. Created in 2020 by three ex-Googlers, the startup was acquired by Stability AI in 2023. Clipdrop leverages Stability AI's state-of-the-art generative AI technology to deliver unrivaled image editing tools that are user-friendly and at the forefront of AI imaging solutions.